MelodicTronic FM Radio playing melodic, techno, tech house, house, minimal and drum n bass music Saturday night from 10-11pm(PST).
We are here with French recording artist and DJ Cät Cät to speak about his projects, EP releases and most importantly his music and inspiration as an artist.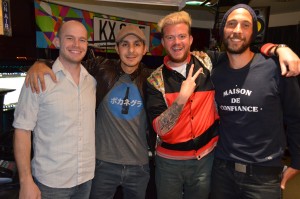 Monte Le Son(Pump Up The Volume) TV Broadcast 
SoundCloud
Facebook Fan page
Tour Management 
Subscribe with us on iTunes, Facebook, Mixcloud and Soundcloud, download our free app from kx935.com to listen from anywhere. Every Saturday from 10-11pm in Laguna Beach,CA.